About
Monika Wachowicz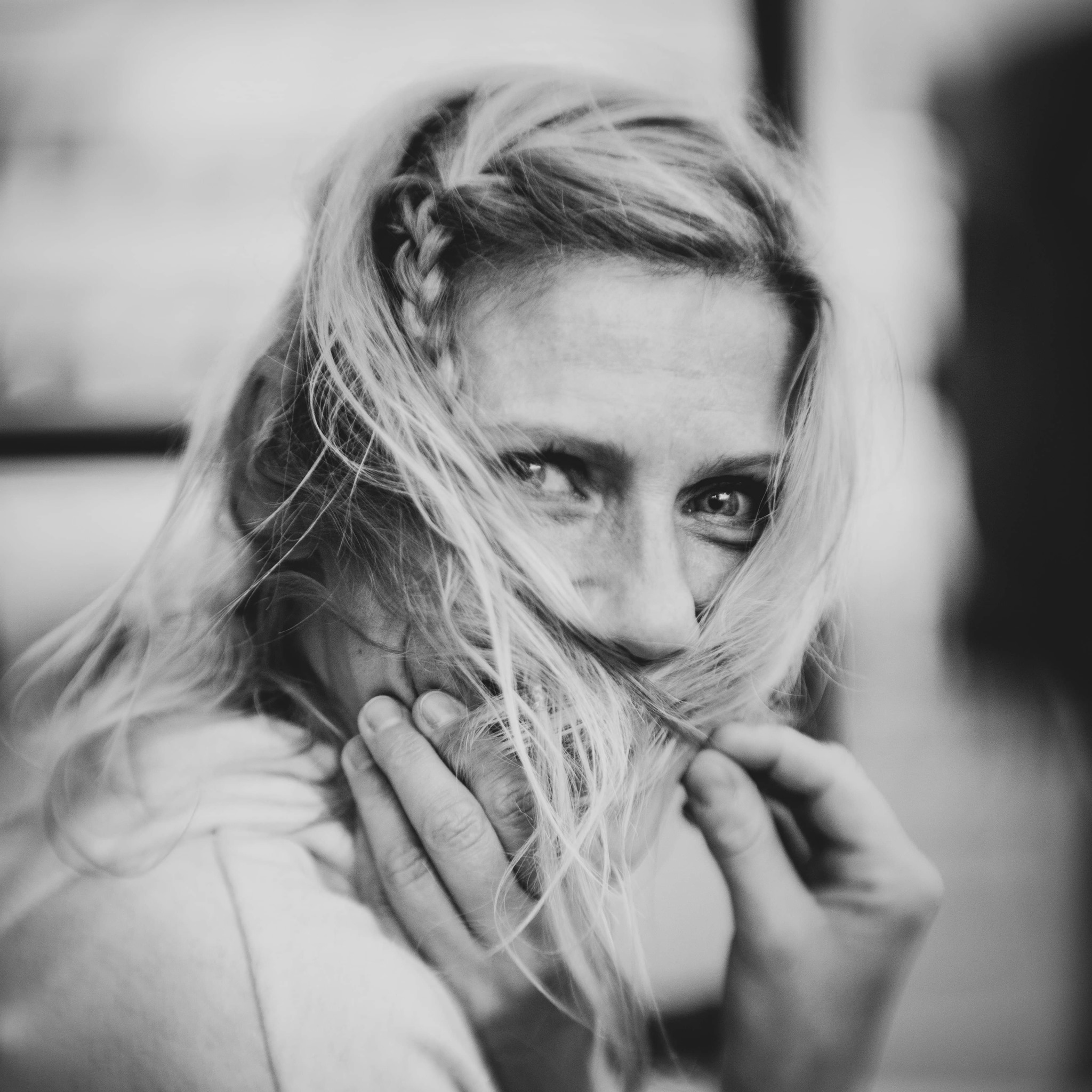 Monika Wachowicz was born on 2nd of December 1978 in Chrzanów, Poland. She graduated in Philosophy at the Silesian University in Katowice and in Acting from The Lart Studio in Cracow. She is an actress, theater instructor, educator and organizer of theater events.
In 2021, she began a new direction of works with Jarosław Fret, creator of the Theater ZAR.
Since June 2021, she has been cooperating with the Grotowski Institute in Wrocław, acting as a curator of the performance projects Intersections. Women in Performing Arts. As a teacher of the State Academy of Theater Arts at a branch in Wrocław, she conducts acting classes for 2nd and 3nd year students.
From September 2019, Monika is the president of the Art for Life Foundation of Marta Paradecka: sztukadlazycia.pl
In 2017, she brought to life, created, Monika Wachowicz Body and Emotions Studio where she explores her own artistic method: www.wachowicz.studio
She worked at the Cogitatur Theater in Katowice and the Cantabile 2 Theater in Denmark (as an actor on their site-specific Venus Labyrinth in 2009 and Haiku in 2010/11). As a founding member (together with Marcin Herich), Monika is involved in all productions and artistic projects of Theater A Part. She also coordinates the International Performing Arts Festival A Part and runs the Acting Studio of Teatr A Part. Her performances have been presented all over the world. www.apart.art.pl
In April 2020, Monika graduated the course Evolution in Culture - Emotions: An Interdisciplinary Frame, at the Faculty of Anthropology in Copernicus College in Cracow and a course in Contemporary Art organised by the Contemporary Art Galleries in Opole.
During the Summers of 2020 and 2021 she collaborated with the Teatr Biuro Podróży on their Carmen Funebre show directed by Paweł Szkotak.
In 2009, she established the women's theatre group KoME in cooperation with Karolina Pietrzykowska from Cracow and Ewa Blazer from Berlin. They created the project DNA, which premiered at Cantabile 2 in Denmark. The Danish Ministry of Culture interviewed KoME following a Copenhagen Artist Talk and Presentation in 2009.
Monika has also acted with Amareya Theatre in 2018 and, in 2018/19, on the stage of Edinburgh's Leith Theatre as part of their co-production with Teatr A Part and Theaterlabor Bielefeld of Germany.
Monika has received scholarships from the Minister of Culture and National Heritage and the Marshal of the Silesian Voivodship in the field of culture for the projects Bellmer Circus in 2011, Künstlerspiele. Scenes from the Great War in 2014, and The Remains of the Life in 2020.
In 2015, with Małgorzata Wachowicz, Monika realised and directed Body, a poetic reading with elements of performance and installation.
In 2016, she realised and directed her solo project V.
In 2017/2022, Monika created a photo session, The Particles, with photographer Joanna Nowicka.
She realised the solo performance, In Suspension, directed by Arti Grabowski with texts by Marta Paradecka. Its first show was on 18.11.2018 at Teatr Rozbark in Bytom.
She has conceived and realised The Remains of the Life, an art performance/installation. The Private View was in the Korez Theatre Gallery, Katowice, on 21.11.2020. The performance connected with the exhibition of Artur Turek's photos of Monika's solo show V. In the Spring, she invited Jarosław Fret to cooperate with Crumbs. Their journey continues.
In 2021, Monika and Jarosław Fret prepare the project SHEOL / שאול, a theatre study on Death and Love by Wachowicz/Fret. The premiere was in December in Wrocław (Laboratory Theatre Space) and Katowice (Theater Śląski)
This year, Monika is preparing the performance/installation KAIROS. She has invited for the project photographer Joanne Nowicka. The premiere is scheduled for Autumn 2022
Workshop participation: Witold Izdebski in Teatr Cogitatur (Katowice 1998)
Tomasz Rodowicz in Teatr Chorea (Poznań 2005)
Marika Hedemyr/Crowd Company of Gothenburg (Library of Alexandria, Egypt 2007)
Eduardo Gilio/Teatro Accion of Buenos Aires (Katowice 2007, 2009)
Witkacy Theatre (Zakopane, 2007, 2010)
Matej Matejka of Teatr ZAR (Grotowski Institute, Wrocław 2007)
Wrocław Mime Theatre (2008)
Zygmunt Molik/Theater Laboratorium (Grotowski Institute, Wrocław 2008)
Cantabile 2 of Vordingborg, Denmark (Bielefeld, Germany 2008)
Mario Barzaghi and Rosalba Genovese from Teatro dell'Albero, Italy (Grotowski Institute, Wrocław 2014)
Andrzej Kowalczyk and Teresa Wełmińscy, Centre for the Documentation of the Art of Tadeusz Kantor (Cracow 2015)
Mushimaru Fujieda, Theatre and Dance Butoh (Gdańsk 2017)
Adam Ziajski, director (Teatr Śląski, Katowice 2017)
Amanda K. Miller, Dance Improvisation and Choreography (Gdańsk 2019)
Jarosław Fret of Teatr ZAR (Grotowski Institute/Brzezinka, Wrocław 2021)
more
---
Press
background photo: Małgorzata Wachowicz